Current Office Hours:
Monday: 8:30am – 5:00pm
Tuesday: 8:30am – 5:00pm
Wednesday: 8:30am – 5:00pm
Thursday: 8:30am – 5:00pm
Friday: 8:30am – 1:00pm
Saturday: Closed
Sunday: Closed
*Please note that our office hours change throughout the year.
701 31st Ave SW
Minot, ND 58701
Phone: 701.858.0524   Fax: 701.420.2905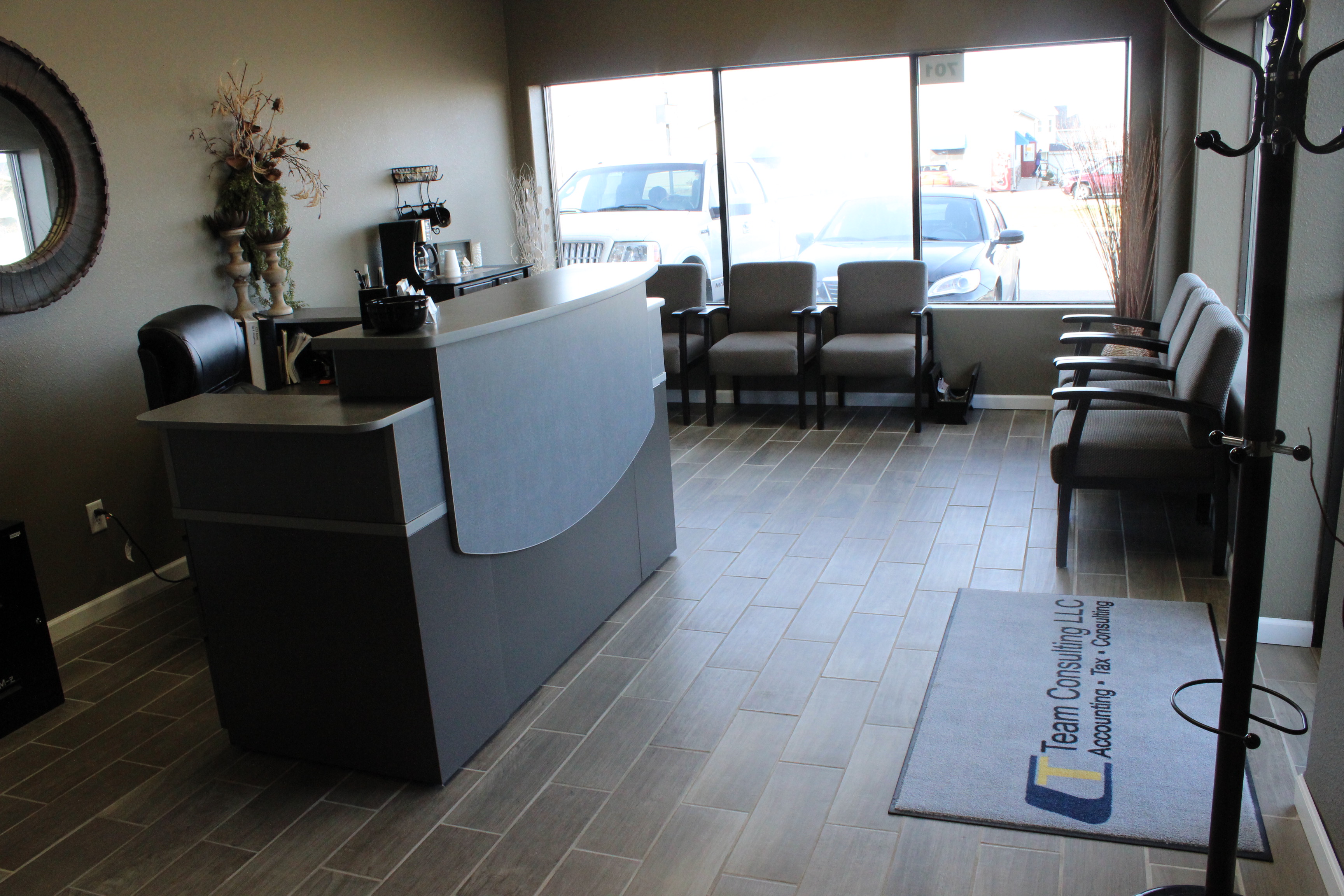 As we enter 2020 tax season, the COVID-19 virus continues to impact our community.  At Team Consulting LLC, we hold the safety of our clients, employees, and our community as a priority.  We want to share with you the ways we will be addressing the safety of those around us in the upcoming tax season.
In hopes of limiting contact, we will not be prescheduling tax appointments.  During tax season, we can have anywhere from 50-100 clients in-and-out of our office in a day.  Our goal is limit exposure and to decrease the potential to spread the virus to our clients and employees.
We are strongly encouraging clients to utilize our new, no-contact options to submit information and documentation.  These options include:
A new drop box located in front of our office
Mailing to PO Box 1788, Minot, ND 58702
Electronic submission through our new secure portal – Contact us to request a link
Signatures on finalized returns submitted through electronic DocuSign process
If you are unable to utilize these options, or your tax preparation requires an appointment, please call our office at 701-858-0524 to schedule.  During these appointments we will do our best to practice social distancing.  We ask that all clients wear a mask while in our office and abide by all local or state ordinances in place at the time. 
We understand that this is a big change and an inconvenience for everyone, and we appreciate your patience during this time.